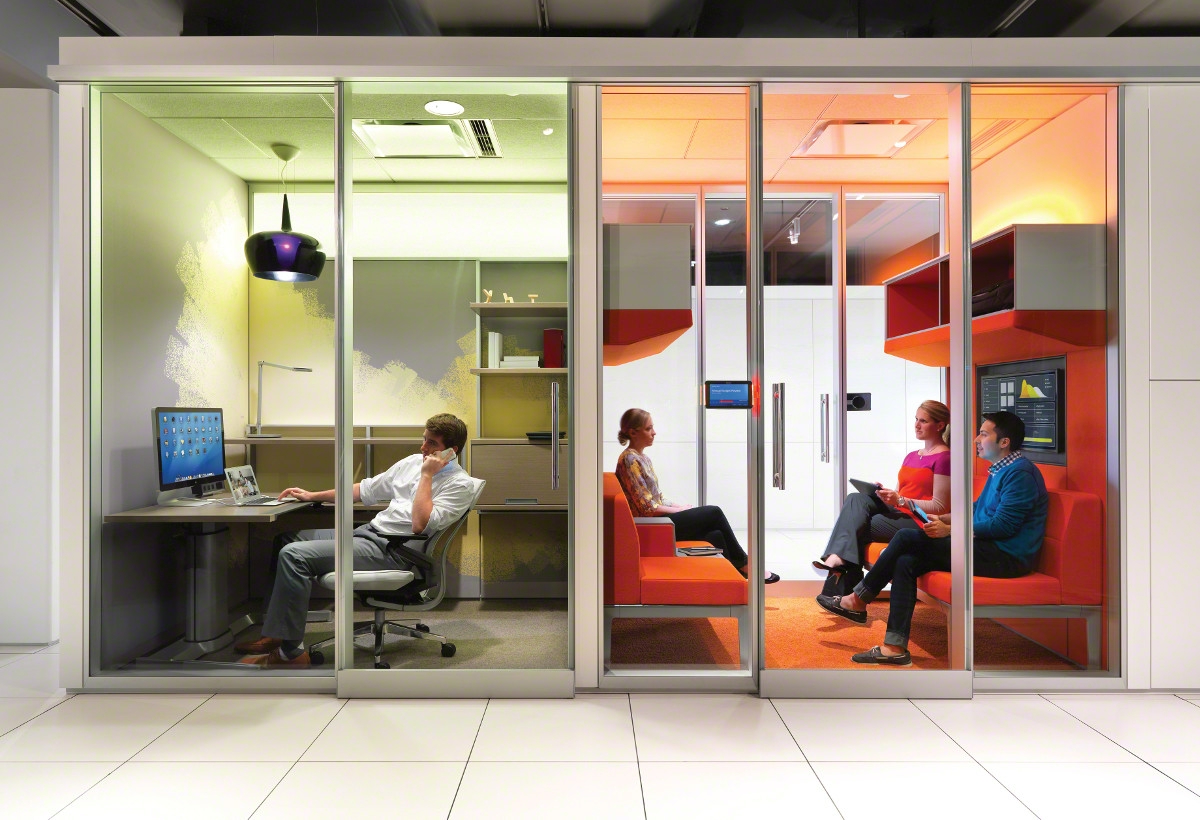 Your workplace is constantly evolving. From new employees, to moves, to reconfigurations, there is a constant need to redesign your space and maximize your real estate. Modular construction products, including reusable walls, sound-masking systems, raised floors, and modular electrical and cabling, give you the flexibility to efficiently grow your space as your company grows.
Modular products are a smart choice for your bottom line and the environment. Manufactured in quality-controlled factories, modular products eliminate the waste and emissions that standard drywall construction produces. Modular architecture allows for interiors to be constructed for 50-year cycles, not the life of a lease as conventional construction methods do. In addition, the ability to reuse them as needed cuts back on your carbon footprint; many times simple changes can be made overnight or over a weekend. The quick turnaround with which modular products are fabricated while your mechanical trades are performing their work allows for a compressed construction project schedule of nearly 40% over conventional construction. Tax breaks for purchasing these products also make them a smart financial decision.
SBI Architectural Products
SBI has developed a specialized Architectural Solutions team to help you navigate the world of modular products. Our team of factory-trained and certified experts is here to help determine the needs of your project, create product specifications, take field measurements, plan electrical placement, lend expertise in construction management and will work with your general contractor seamlessly in the construction process. We know that your business is more than just the walls that surround you. We also work with you to provide power systems, data, integrated millwork, raised floors, sound masking and lighting. By making these products modular, we give you the flexibility to reconfigure your workplace as often as needed. We'll be there each step of the way to make the process as seamless as possible.
The SBI Architectural Solutions team understands your needs and can help meet your goals. Whether in healthcare, education, high-tech, professional services, education or government, our team will work with you as your business continues to evolve. By future-proofing your real estate with products that can accommodate changing needs and technology, you're making an investment in your business and your future.