More specifically, does the world need another office chair?  If you type the phrase "office chair" into Google and hit the images link, you'll see immediately just how much choice is available.  I mean, honestly, it's insane at what has been created over the years.  I'll show you what I'm talking about: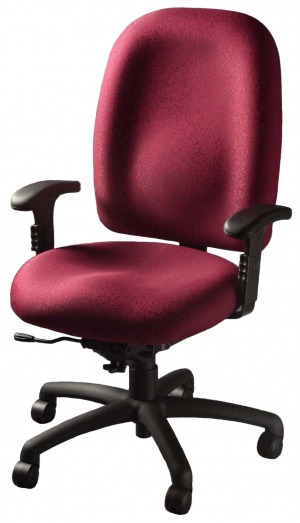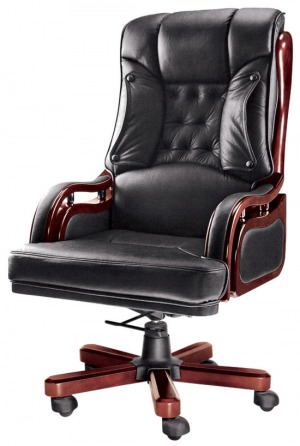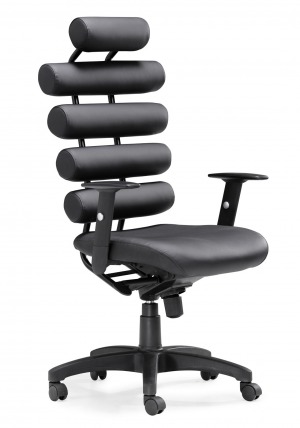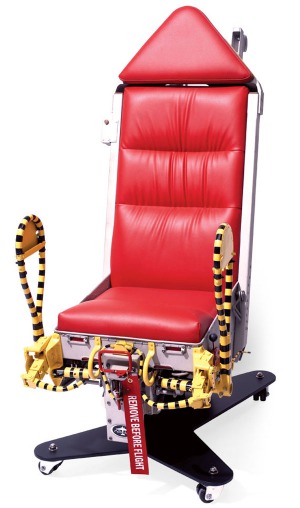 Based on the first few lines of this post, you're probably thinking "definitely not, the last thing the world needs is a new chair". And, if you work in a office that only uses typewriters, you're probably right.  But, unless you accidentally fell into a DeLorean, hit 88mph, went back to 1955 and took a job as a secretary to pay for the plutonium to refuel said DeLorean, you probably don't use a typewriter.  You're probably like the rest of us that uses a computer for work.  But is that the only thing you do at your desk?  If you really think about what you've done in the last hour, it's probably more that just "sat at the computer".
Have you picked up a cell phone and/or tablet and looked at it within the last hour?
Have you turned to talk/collaborate with a colleague?
Have you reached for a piece of paper?
There's a good chance you've done one of these things. Perhaps you've done all three.  Whatever your case may be, your office chair was designed for the worker to be in this position: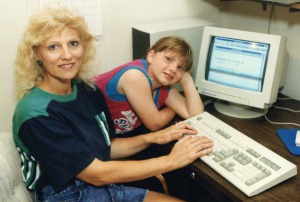 Which is great, but it creates a problem.  You see, these days, it's not only computers we use to do our work, it's a range of evolving technology.  So, limiting the postures on our chairs means that we lack the support we need when we're doing things like responding to a text message or shifting our posture to collaborate with a colleague.
A recent Steelcase Global Posture study revealed that new technologies combined with new behaviors have led to nine new postures that are not adequately addressed by current seating solutions.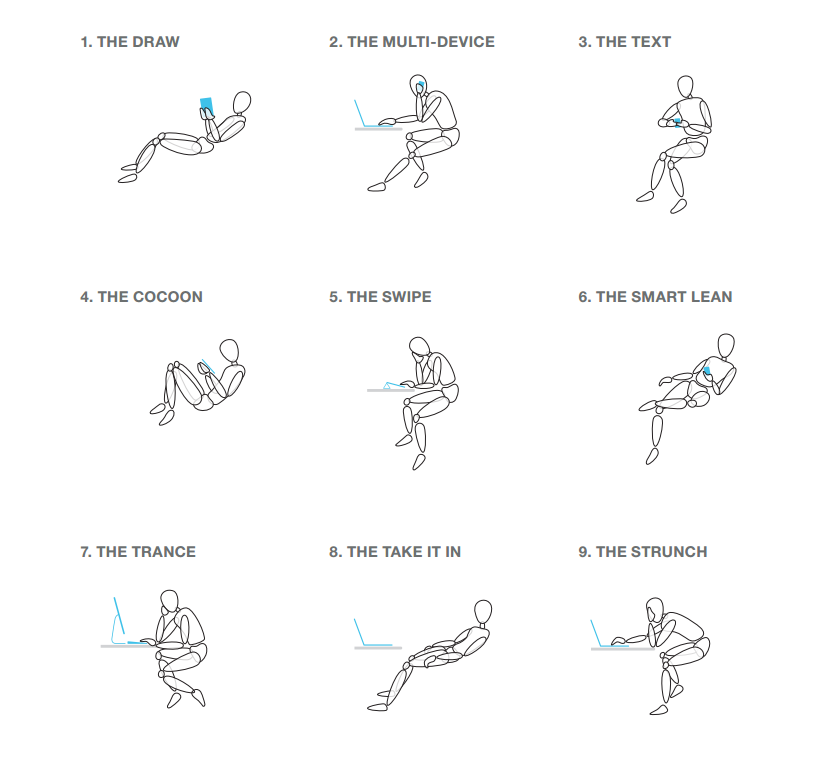 After doing that study, Steelcase decided to try and come up with a new flagship chair.  A chair designed with evolving technology in mind.  And here's what they came up with: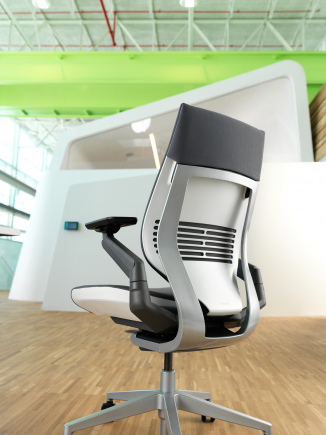 The "Gesture".  To the untrained eye, it may just look like another office chair, but that changes once you actually sit in it.  Right away I could feel the back and seat move in perfect harmony when I reclined which meant that my lower back was still fully supported, even in full recline.  I could even roll to the sides of the chair to talk to other people in the office and still received great support.  This is a game changer because it effectively could be the death of the "ergonomic" chairs that businesses will often splurge on.  It does everything an ergo-chair does but better.
Another great feature of the Gesture chair, is the ability to move the arms independently and with complete freedom.  This allows you to change your posture based on what you happen to be doing with your hands and arms at any given time.  For example, if you receive a text message and go to respond, you can pinch the arm rests closer to your body and adjust the height of the arms at the same time, thus allowing for a more natural posture for texting.  That's right. I bet you didn't even know that there was a natural posture for texting, did you?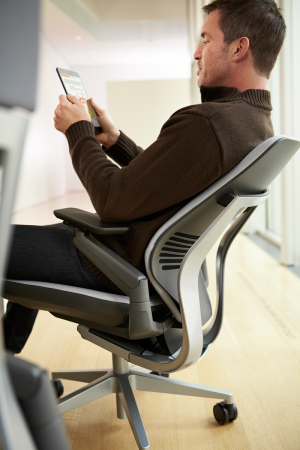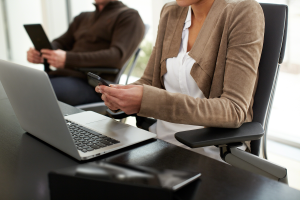 With such flexibility, users of all sizes are catered for with this chair.  This will be good news for anyone who has had to buy chairs for a large number of staff as it can be a headache when trying to purchase chairs of varying size.  Even though the chair can adjust to accommodate various sizes of user, the footprint remains small, meaning that it doesn't take up a large amount of precious real estate.
And, you really can comfortably do all the 9 postures listed above in the Gesture chair.  I have tried when I thought no-one was looking.  I think I was able to get away with it.
If you'd like to find out more about Steelcase's Gesture chair, please give us a call 402-393-8888 or shoot us an email to info@sbi-omaha.com – or feel free to come down to our showroom where you'll be able to immediately sit down in a Gesture and understand what I'm talking about.