the office renaissance
One of the biggest office design trends to break from the last few years is the "Office Renaissance" which brings residential-style design into the workplace.  This lures workers who previously worked from home back into the main office.  It's also helped organizations attract and retain talent which is something that keeps CEO's awake at night.  We say it a lot at SBI, but place matters, and when the average worker spends a third of their life at work, they should have an environment that fosters creativity and productivity without sacrificing comfort.  CEO's are starting to realize that if you want your workers in the office, they need an office their workers want to come to.  The past two NeoCons truly demonstrated that the furniture industry is taking the concept of the Office Renaissance seriously.  Adding collaborative lounge areas into offices and providing new finishes that give the workplace a more inviting look are just a couple of features we're starting to see.  But despite this residential concept being almost 2 years down the road, we've only really heard big splashes from the bigger manufacturers. So, what about the smaller guys?  Well, Lacasse has something they want to talk about. And, it's called "STAD".
introducing stad
More than just office furniture, the STAD collection by Lacasse is a professional lifestyle. Answering to the emerging needs of today's open plan workspaces, including more privacy when desired and collaborative or impromptu meeting areas. The components can be reconfigured time and again, with adjustable height tables, modular soft seating, and poufs for greater comfort and better posture.  Made with high-quality raw materials (wood, metal, textile, and laminate), this collection brings nature into the office, for a calm, vibrant atmosphere.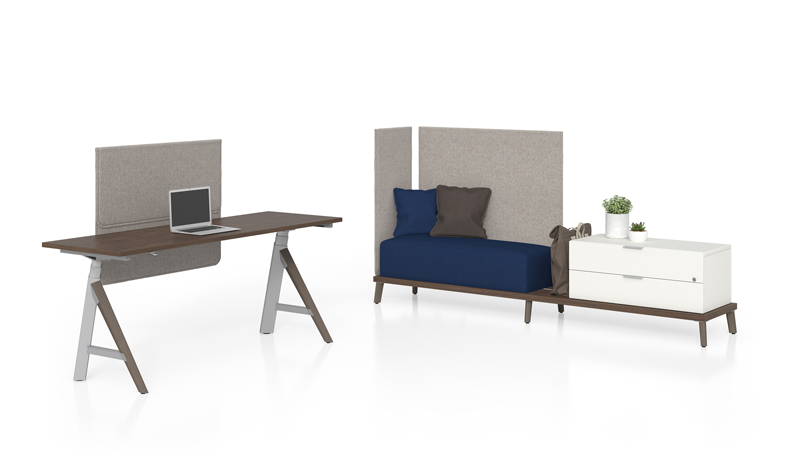 collaborative space
Focused on well-being in the workplace, the STAD collection meets the many needs of open-plan offices, with perfectly integrated collaborative and meeting areas.  Shared work surfaces (with asymmetrical lines that foster discussion), shared storage systems and lockers have been added.  Airy, well-thought-out and highly functional, STAD creates a mainly open workspace that is conducive to teamwork and communication.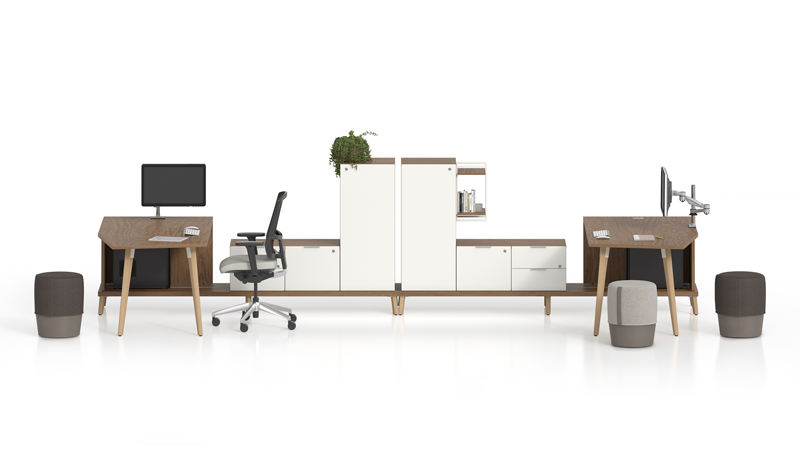 privacy, please!
Anticipating market expectations, Groupe Lacasse designed the STAD collection with user comfort in mind.  When a project requires concentration and planning, the components provide all the privacy needed.  Fabric screens, cushions, and poufs also optimize comfort and well-being, making the space feel like home.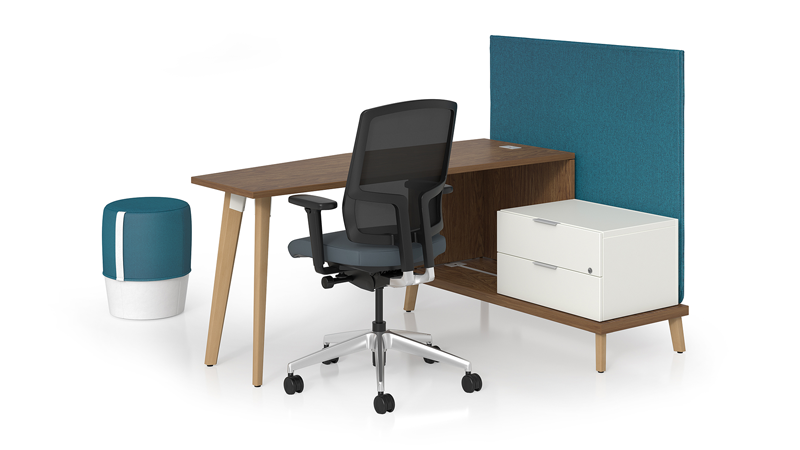 STAD also comes at a fantastic price point while still offering flexible power and data options.  To find out more about STAD from Lacasse, contact Anitha in our sales department (402-393-6087).