I've been saying that Omaha is one of the most underrated cities in the United States for a long time.  And, our zoo is the first of many pieces of evidence I would put forward to support that claim.  Omaha's Henry Doorly Zoo & Aquarium was labelled "World's Best Zoo" in 2014 by TripAdvisor, and having been to the zoo many times, I'm more than inclined to agree.  Every time you go, you see something new.
Currently, the zoo is undertaking a gigantic project to create an "African Grasslands", which will transform over 20 acres of the zoo's real estate.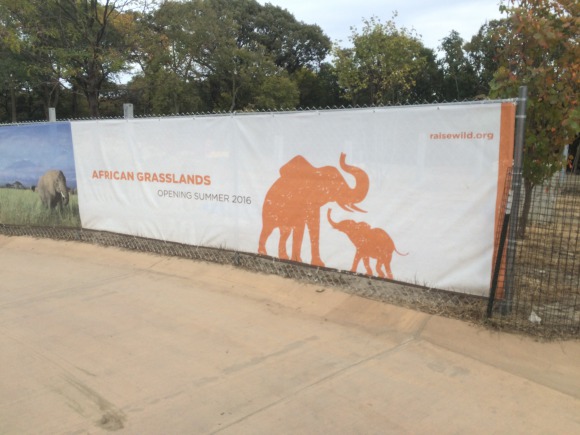 We paid a visit to the Kiewit team in charge of implementing the new changes and took a tour to see what was going on.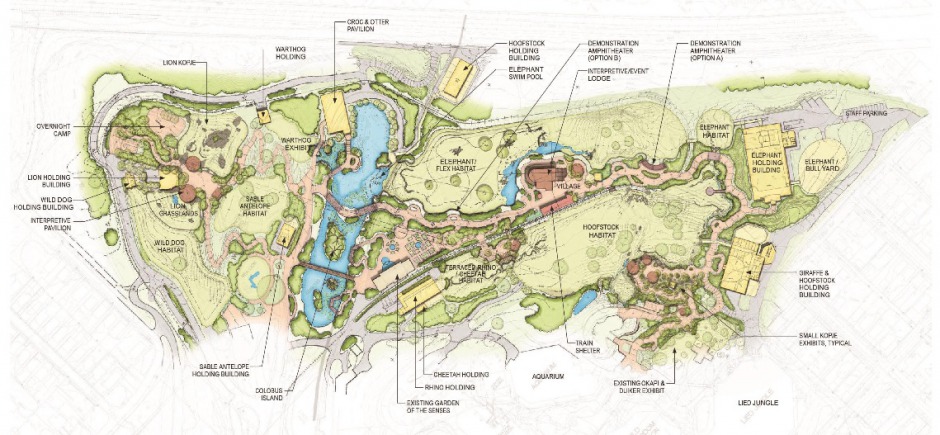 The African Grasslands is a $73 million endeavor 28 acres in size, the largest project in Omaha's Henry Doorly Zoo and Aquarium's history.
The exhibit will transform the eastern boundary of the Zoo, from the former Grevy's zebra enclosure up to Pachyderm Hill, into a full-immersion outdoor habitat featuring breathtaking panoramic views and long vistas of grasslands teeming with African wildlife.
The extensive use of grasses, acacia-like trees, rock kopjes (granite boulders set in the open savanna) and minimal barriers will provide unobstructed views of the animals. New restrooms, concession areas and educational activities are also being carefully planned throughout the exhibit.
The African Grasslands is being carried out in two phases: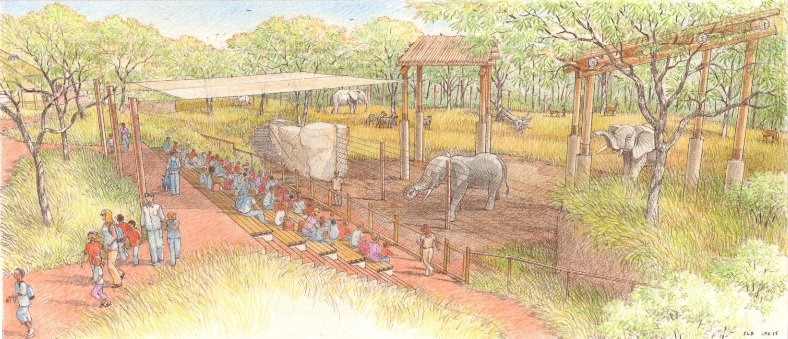 Phase I: Opening in its entirety summer 2016.
Currently being constructed, this phase will include major exhibits for elephants, giraffes, white rhinos, cheetahs and impala, as well as mixed-species habitats, animal wading pools and interactive demonstration areas. A children's African pygmy goat petting area will also be open to visitors.
The African Lodge marks the center of the exhibit. It features the Tusker Grill concession area, a newly themed train station nearby and serves as a rental space for private functions and overnight experiences. Phase I also includes the Giraffe Herd Rooms, now open, and the Elephant Family Quarters, which is currently under construction.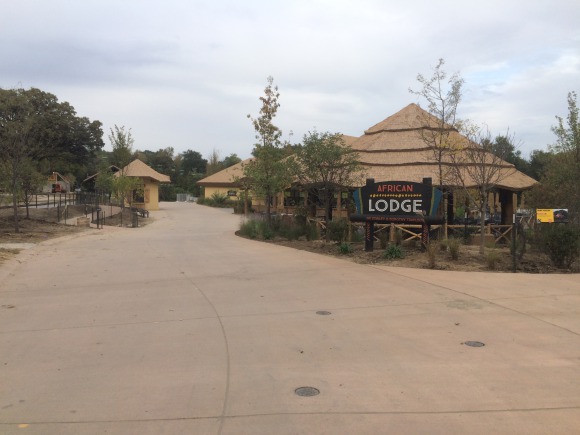 Phase II: Projected to open in 2017.
This phase will focus on an elevated site  showcasing Africa's top predators and their prey near the Skyfari terminal overlooking the existing Lagoon Valley.
African wild dogs and sable antelope will roam near a pride of lions that will be seen perched atop tall, rocky outcroppings. Skyfari riders will need to look up to see these majestic animals as they arrive for landing at the station.
A safari tent camp will also be nearby to provide groups and families the opportunity to stay overnight. Exhibit construction is visible from the public pathway.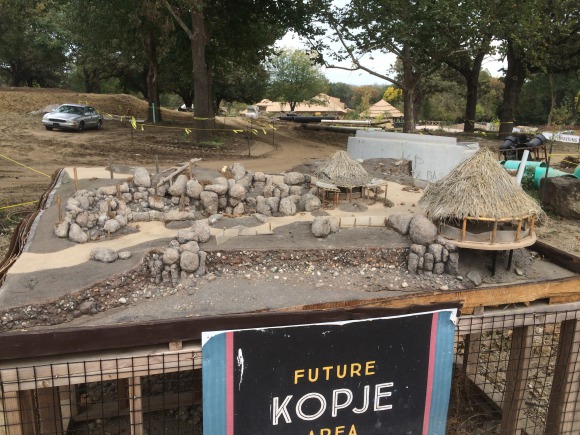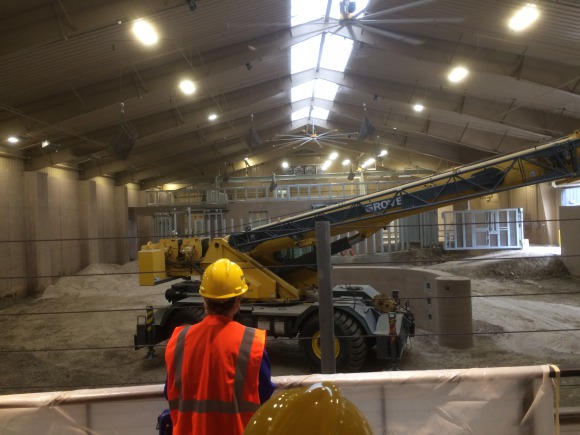 Thank you to Kiewit, SMPS of Nebraska and Henry Doorly Zoo for letting us take a sneak peek at your awesome project!