With so many manufacturers and even more products to choose from, it's no wonder that a project of any size can become quite daunting. And, once you have narrowed down your furniture selections, the task of choosing which finishes you want can add even more anxiety. We understand the complexities faced when embarking on a project and we constantly strive to provide value and make the lives easier for our A&D partners and clients. One of the many ways we achieve this is through our Choices Studio.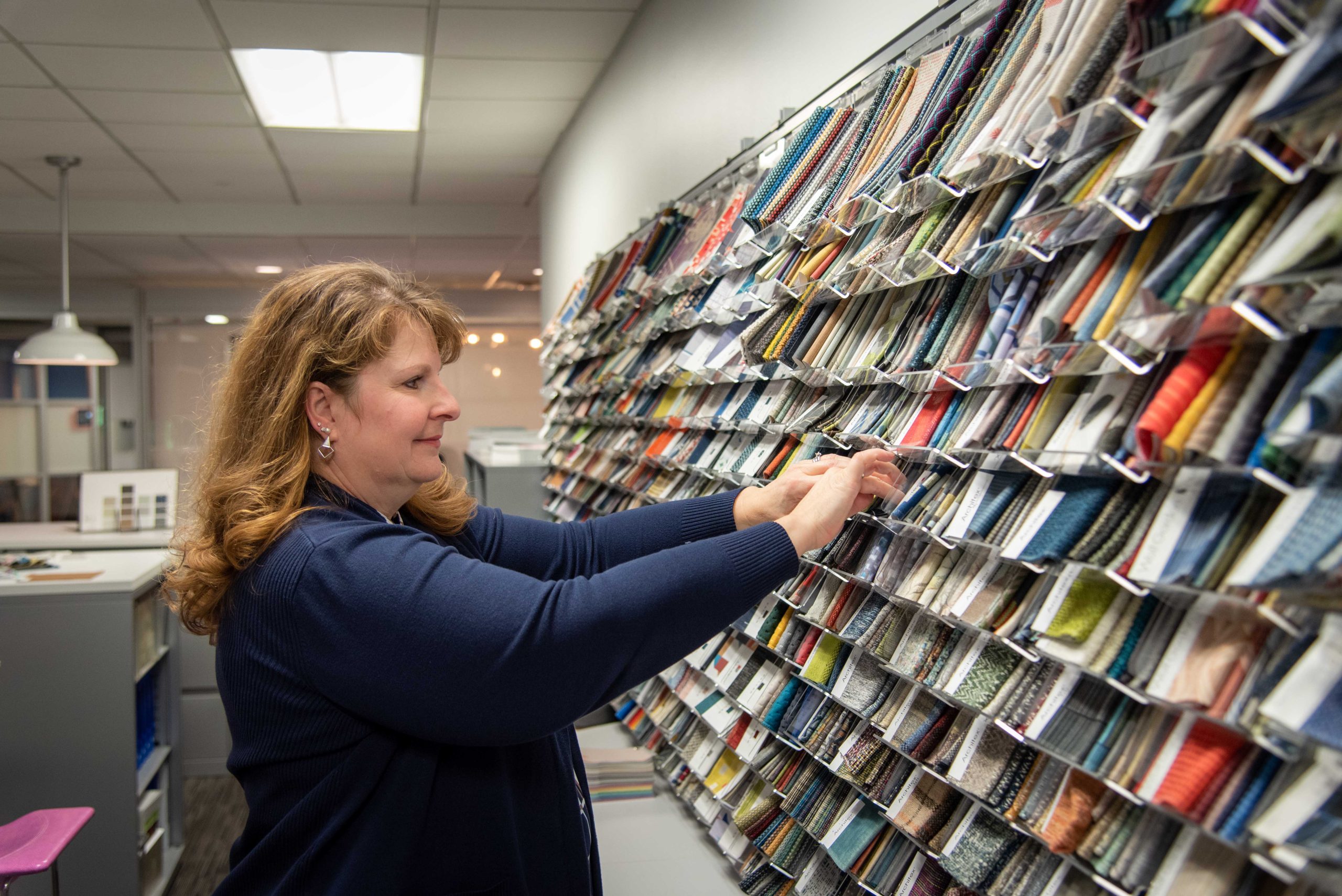 The Choices Studio is a place of creativity and inspiration where clients and designers alike can easily navigate surface materials and make informed decisions on what finishes are needed for their projects. Managed by our Resources Coordinator, Lorrie Coats, the Choices Studio hosts a wealth of samples from fabrics to woods and metals, wall coverings to flooring, and much, much more. "Selecting finishes can be overwhelming but we're here to help," says Lorrie. "Through our consultative approach, we can narrow down the choices and work within the budget of the project." Lorrie keeps a close eye on the Choices Studio and is constantly working with manufacturers such as Designtex and 3form to ensure the studio has the most current samples available.
With the advances in technology moving at a rapid pace, it's easier than ever to be able to provide thought-starters and options electronically. So why the need for a library of samples? "I'm able to provide a lot of examples as well as information to designers and clients electronically, whether it's via email or providing binders via MyResourceLibrary but often there's no substitute for physical samples where you can touch and feel textures and quality".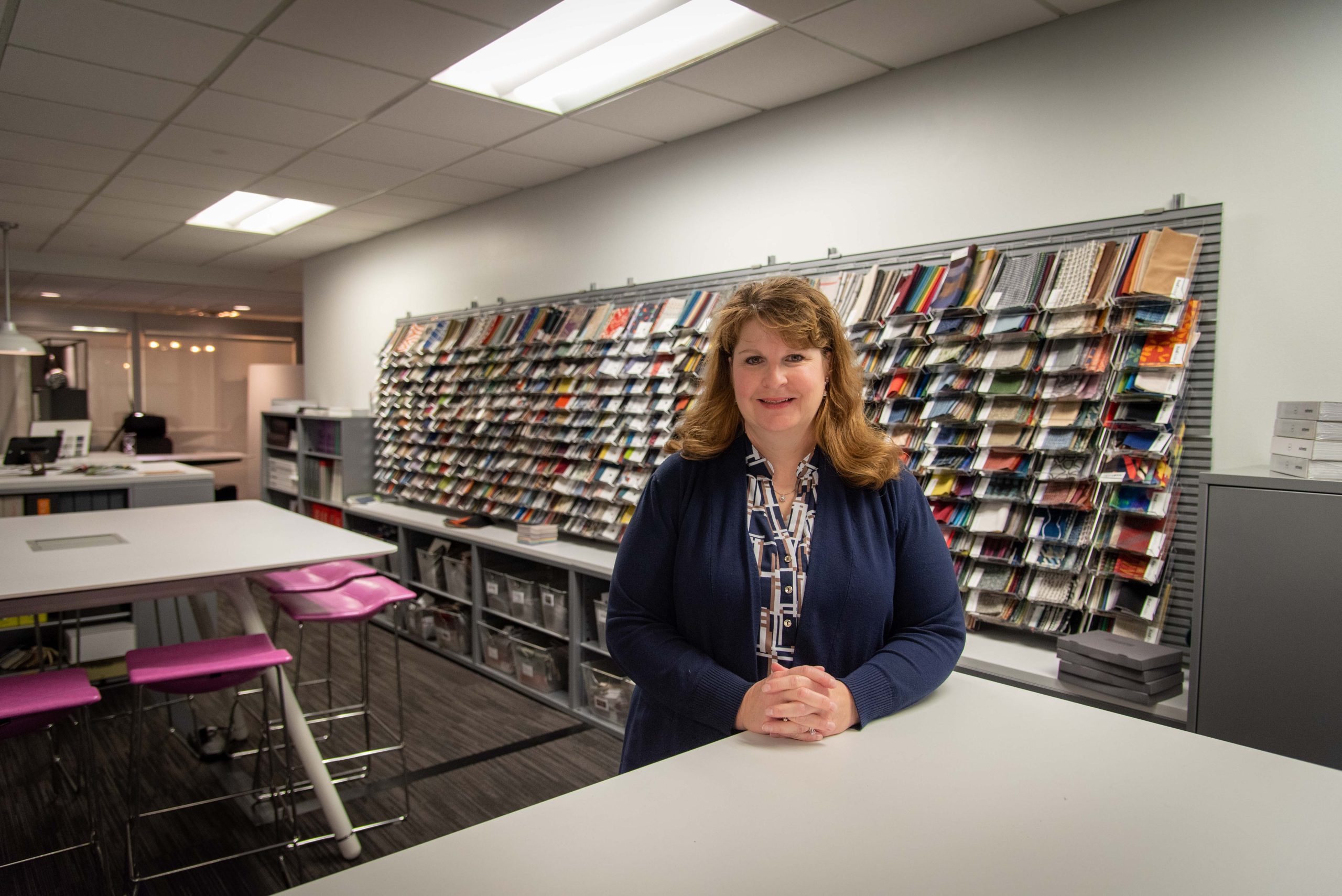 "Beyond selecting the finishes, there are other factors where I can help. For example, understanding the budget of the project and being able to provide options that are cost-effective for the client. Also, knowing the compatibility between certain finishes and furniture manufacturers and being able to provide alternates when needed." Lorrie also works with designers to help them build presentations for finishes that can be shown to clients.